GROUP TOURS & INFORMATION
---
To receive our group rates clients must pay on one credit card (or with a check) and must have at least 20 participants. Our discounts vary depending on group size and date.  Group discounts are only available Monday-Friday. We do not offer any group discounts on Saturdays & Sundays. Please call Bobby Walker when you are ready to book your tour.  Please have the names of all participants when you call to book the tour. 

Our full tours run every twenty minutes from 8:40 a.m. until 5:00 p.m. Our Express tours are offered at various times throughout the week. Special accommodations can be made for larger groups and Bobby Walker will assist in this process.
Bobby Walker
Groups Manager
352-351-9477
Bobby@zipthecanyons.com


---
Student Group Tour Magazine - Soar with Canyons Zip Line & Canopy Tours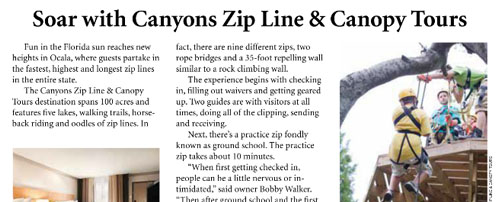 https://www.grouptour.com/soar-with-canyons-zip-line-canopy-tours/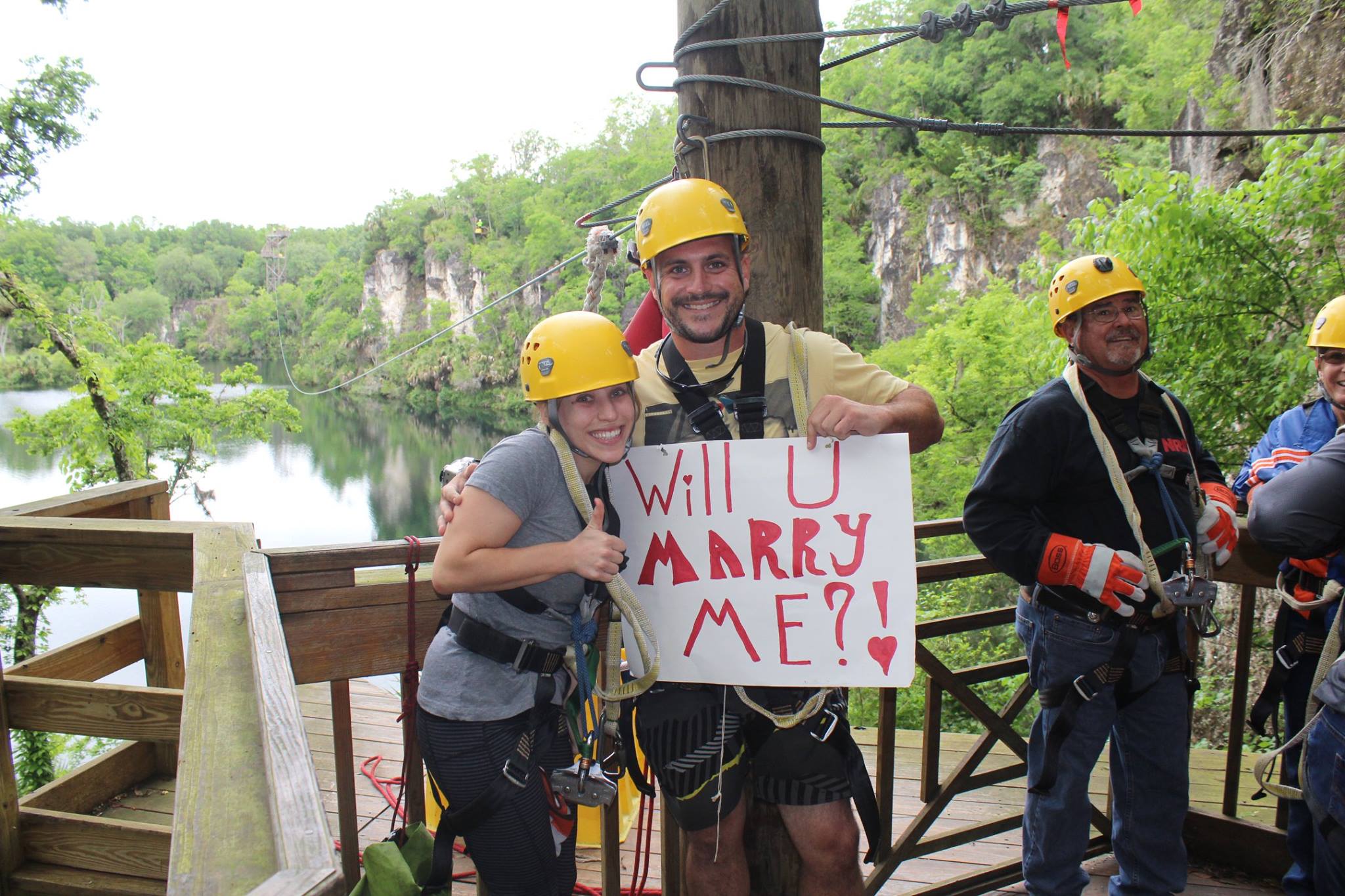 Other Cool Information: 

The Canyons is listed as one of the top 6 spots to propose by Visit Florida (the official Florida Tourism Industry Marketing Corporation).

A variety of television shows have been filmed here including an episode on E! Network's "What Would Ryan Lochte Do"

The Canyons is a favorite spot among photographers as well and has been (or is currently) featured in state advertising brochures, OcalaMarion.com visitors and convention bureau for all of Marion County as well as National Geographic Photographers and reporters from around the world see article: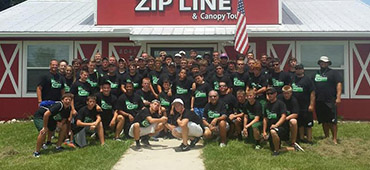 Wall of Fame

RICKY "THE GOAT" CARMICHAEL
Greatest of All Time - Motorcross

JOHN TERRY
Captian - Chelsea Soccer Club

JOSH WOODARD
Bass Player "A Day To Remember"

LAZARO ARBOS
American Idol Season 12 Finalist

CHARLIE STONE
State Representative

RYAN LOCHTE
American competitive swimmer and an eleven-time Olympic medalist.

KRIS DURHAM
Wide Receiver for Detroit Lions